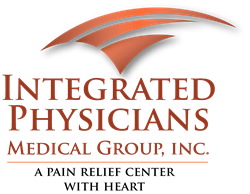 With pain doctors, chiropractors and acupuncturists, Integrated Physicians provides over 25 treatment options with very high success rates!
Los Angeles, CA (PRWEB) February 17, 2015
Integrated Physicians Medical Group, one of the top pain clinics in Los Angeles, is now scheduling patients with a new doctor, Dr. Sarah Yovino. Dr. Yovino offers comprehensive treatments that include both interventional procedures and medication management. Call (310) 853-1559 for more information and scheduling.
Integrated Physicians Medical Group has several pain relief providers on staff including Dr. Yovino, several Los Angeles chiropractors, along with an acupuncturist. The combination of providers makes for excellent outcomes for all types of pain conditions including back and neck pain, RSD, neuropathy, migraines, failed back surgery, spinal stenosis, arthritis and scoliosis to name a few.
Dr. Yovino is a Double Board Certified pain management doctor who completed her anesthesiology residency at the University of Miami. She also completed a one year fellowship specifically in pain medicine, which means she is an expert in cutting edge technologies for relief including spinal cord stimulator implants, several types of epidural steroid injections, radiofrequency ablation, superior hypogastric and celiac plexus blocks and more.
According to Dr. Yovino, "My goal is to relieve, reduce, or manage pain and improve a patient's overall quality of life through minimally invasive techniques specifically designed to diagnose and treat painful conditions."
Most insurance is accepted at Integrated, including PPO's, Medicare, Personal Injury liens and self pay as well. To schedule with Dr. Yovino at one of the top pain management clinics in Los Angeles, call (310) 853-1550.