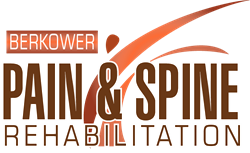 Fort Lauderdale, Florida (PRWEB) December 09, 2013
The top pain clinic in Broward County, Berkower Pain, is now offering several different types of epidural injections. With a Double Board Certified Fort Lauderdale pain management doctor, Berkower Pain performs the low risk procedures as an outpatient and obtains successful results over 80% of the time. Most insurance is accepted, call (954) 256-1396 for scheduling.
Epidural steroid injections have been performed for over 60 years and have helped millions of Americans obtain pain relief from sciatica, spinal stenosis, radiculopathy and other sources of nerve root irritation.
Multiple published studies have shown the success rate for epidural steroid injections to be between 75 and 90%. The injections are often administered as a series to maximize the pain relief.
The various types of epidural injections are transforaminal, interlaminar and caudal. While the intricacies of each injection are not relevant, each one is able to administer soothing, anti-inflammatory medication to the area of the pinched nerve root(s).
For those suffering from sciatica, the pain may be disabling. Epidural steroid injections may be able to help patients avoid surgery while getting back to work and playing with one's kids.
Spinal stenosis may involve pinching of multiple nerve roots due to arthritis. A caudal epidural injection is able to administer the steroid medication to several areas at once and is often very effective.
Along with the epidural injections, Dr. Berkower offers over 25 additional pain treatments which span both medications and interventional procedures. Over 25 insurance plans are accepted at the South Florida pain clinic, including PPO's, some HMO's, Florida Medicaid, Workers Compensation, Letter of Protection (LOP) and self pay.
Those interested in scheduling should call (954) 256-1396 .