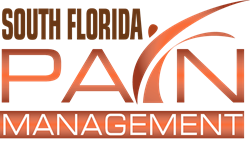 South Florida Pain Management offers medication management to St. Lucie, Martin and Okeechobee Counties!
Stuart, Florida (PRWEB) October 30, 2013
South Florida Pain Management is now offering successful pain relief treatment to St. Lucie, Martin and Okeechobee Counties. The Board Certified pain management doctor treats patients from Port St. Lucie, Fort Pierce, Stuart, Okeechobee and surrounding areas. Call (772) 202-3342 for more information and scheduling.
Dr. Andrea Zotovas has been practicing for over a decade and treats patients on an individualized, case by case basis to implement therapies with the best chance of success. Medical records are reviewed along with imaging studies and a comprehensive physical exam.
Over ten different treatment options are possible with oral or topical therapies available including NSAIDS, muscle relaxers, Lyrica, Neurontin, opiates or additional options. There is simply not a "one size fits all" approach when it comes to compassionate, skilled pain management.
Conditions treated by South Florida Pain Management are extensive and include sciatica, chronic back and neck pain, headaches, fibromyalgia, failed back surgery, neuropathy, facial pain and more. Success rates with Port St. Lucie pain management Dr. Zotovas are very high for pain relief.
To become a patient, individuals need to be a Florida resident at least 26 years of age and have had an MRI within the past two years. For more information and scheduling, call (772) 202-3342.