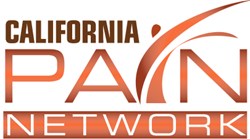 For failed back surgery, pain management doctors in Orange County offer over 20 different treatment options with impressive success rates accepting over 50 insurances!
Orange County, CA (PRWEB) October 17, 2013
For those individuals dealing with chronic pain from a failed back or neck surgery, the Orange County pain management doctors in the California Pain Network are now offering over twenty treatment options for relief. The treatments come as a welcome relief to those anxious to avoid further surgery, get back to work and play with one's kids. The OC pain doctors accept over 50 insurance plans with 20 doctors at 20 locations. Call (714) 261-9131 for more information and scheduling.
The best treatments for failed back surgery are customized to patients. With both medications and interventional treatments available, success is usually over 80% for those suffering with a failed back or neck surgery situation. Medication options include either oral or topical therapies such as NSAIDS, steroid creams, muscle relaxers or narcotics when indicated.
Interventional treatments include the most modern options available such as radiofrequency ablation and spinal cord stimulator implants. For an individual experiencing chronic pain who does not have an indication for further surgery, a spinal cord stimulator may mask pain effectively, reduce the need for medications and represent a low risk alternative with an 80% success rate.
Additional treatment options with the pain management doctors include SI joint injections, facet or medial branch blocks, three different types of epidural injections, trigger point injections or injections around painful hardware.
The key with failed back or neck surgery treatment is options. Patients present differently and deserve the best potential for relief with individualized treatment. With over 20 Board Certified Orange County pain management doctors in the Network, the potential for relief is impressive. All PPO's are accepted along with Medicare, Workers Compensation and Personal Injury Liens.
Call (714) 261-9131 for pain management Orange County, Irvine, Santa Ana, Anaheim and surrounding areas trust.