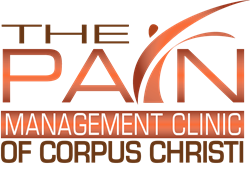 With the Board Certified pain management doctors in Corpus Christi, over 10 effective sciatica treatments are offered with a high level of success!
Corpus Christi, Texas (PRWEB) November 18, 2013
At the Pain Management Clinic of Corpus Christi, the Board Certified pain doctors are now offering over 10 effective treatments for sciatica. These treatments are very effective at helping patients avoid surgery and get back to walking, working and playing with the kids. Call (361) 214-1848 for more information and scheduling.
Sciatica affects millions of Americans and is primarily due to a herniated disc pinching on a nerve root. This leads to intense pain down a leg that may be burning or searing in nature, electrical type or cause numbness. In some circumstances muscle weakness may also be seen such as with a foot drop.
With modern Corpus Christi pain management, over 90% of individuals may be able to avoid the need for surgery and obtain pain relief. Treatments may include medication management with NSAIDS, steroid, neurogenic medications or pain medications. Interventional treatments include multiple different types of epidural steroid injections.
Published studies have shown that epidural steroid injections for sciatica offer between a 75 to 90% chance of successful pain relief. They may be offered as a series of injections for maximum pain relief and then be repeated every few months.
Along with sciatica, the Pain Management Clinic of Corpus Christi treats all types of simiple and complex pain conditions including scoliosis, migraines, headaches, degenerative disc disease, arthritis, failed back surgery and much more.
Appointments are readily available with the best pain management clinics in Corpus Christi, and patients are seen from a broad area. Most insurance is accepted including most PPO's, Medicare, Workers Compensation, Personal Injury, self pay and some HMO's.
Call (361) 214-1848 for pain management Corpus Christi trusts and respects.