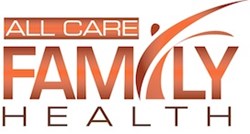 All Care now offers new patient visits within 24 business hours - guaranteed! New visits are only $99 too.
Lake Worth, FL (PRWEB) October 28, 2013
The top self pay pain clinic in Palm Beach County, All Care, is now offering guaranteed visits within 24 business hours. This is an excellent option for individuals who are suffering from pain and need help quickly to obtain relief. Call (561) 800-3913 for more information and scheduling.
All Care offers medication management on an individualized, case by base basis. Treatments are customized after a thorough review of a patient's medical records, imaging studies and a physical examination. Success rates are very high at the West Palm Beach pain management clinic and All Care also offers chiropractic treatment along with the ARP Wave pain relief system.
Being able to receive treatment within 24 business hours is an amazing feat considering most pain clinics have a waiting period of a few weeks. All Care is able to offer either oral or topical options including NSAIDS, muscle relaxers, neurogenic medications, or opiates.
Initial visits are only $99 at the Florida pain clinic, and new patients need the following: Florida ID or Driver's License, MRI of affected area within 2 years, Medical Records or Pharmacy Printout. With multiple options available for pain relief, All Care has a very high success rate for getting patients back to working, playing with the kids and pets and enjoying life.
For more information and scheduling with premier pain management West Palm Beach trusts, call (561) 800-3913.