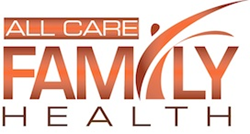 Top pain management clinic in Palm Beach County, All Care, is now offering $50 off initial visits, with Board Certified doctors providing treatments!
West Palm Beach, Florida (PRWEB) February 24, 2014
Top West Palm Beach pain management clinic, All Care, is now offering $50 off initial self pay pain visits. The normal rate is $200 and All Care is offering the first visit at $150. The pain clinic treats patients with comprehensive medication management options, achieving very high success rates.Call (561) 800-3913 for more information and scheduling today.
All Care offers treatment for both simple and complex pain conditions including back and neck pain, RSD, diabetic neuropathy, failed back/neck surgery, headaches, fibromyalgia and much more. The pain management doctors in West Palm Beach perform a thorough physical examination along with a comprehensive medical record review. This includes imaging studies as well.
This allows the Palm Beach County pain doctors to institute a customized treatment regimen which is adjusted monthly for optimal results. All Care offers pain management treatment on a self pay basis to Florida residents. An MRI within the past 2 years is necessary for treatment.
All Care offers extended hours for treatment several days per week and also provides chiropractic treatment along with therapy with the ARP Wave. Patients are seen from a large area within South Florida.
Call (561) 800-3913 for scheduling.