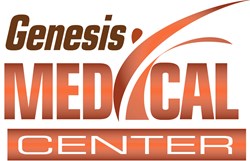 Genesis Medical offers Board Certified pain management treatment for over 25 pain conditions with impressive success rates!
Tampa, Florida (PRWEB) January 29, 2014
Top Tampa pain management clinic, Genesis Medical, is now offering treatment for over 25 pain conditions. Treatments are offered at two locations by several Board Certified doctors, with both self pay and insurance being accepted. For more information and scheduling at either of the two Tampa pain clinic locations, call (813) 666-4399.
According to the Institute of Medicine, over 100 million Americans suffer from a chronic pain condition. This may lead to disability, depression, inability to work, and a tough time playing with one's kids. With the treatments offered at Genesis Medical, patients are often able to achieve a significantly reduced level of baseline pain. Returning to work is typically possible as well.
Conditions treated by Genesis Medical includes both simple and complex conditions such as sciatica, neck and back pain, arthritis, RSD, fibromyalgia, headaches, migraines, failed back surgery, scoliosis, degenerative disc disease and many more.
There are over ten treatment options available at the pain management clinics in Tampa, such as oral or topical pain medications, neuropathic medicines, muscle relaxers, antidepressants and more. In addition, Genesis Medical offers chiropractic and physical rehabilitation treatments.
New patients at the practice need to have a Florida driver's license or ID along with an MRI from within the past two years. In addition, patients should be age 25 or over.
To initiate pain treatment at one of the top Tampa pain management clinics, call (813) 666-4399.