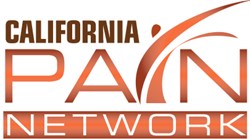 The Pain Doctors, Chiropractors and Orthopedic Surgeons in the CA Pain Network for Bakersfield all accept personal injury liens and Worker's Compensation Claims!
Bakersfield, CA (PRWEB) September 03, 2013
The California Pain Network now has premier pain management doctors, orthopedic surgeons and chiropractors who are all accepting personal injury liens for motorcycle and auto accident victims. The Board Certified doctors are highly skilled and excel at getting patients back to work and activities they enjoy. For more information and scheduling, call (661) 214-5841.
The aftermath of being in an auto accident can be extremely frustrating dealing with insurance companies, attorneys and pain from the injuries. The California Pain Network providers make the medical care very convenient by offering quick appointments, effective treatment, and care that is all covered by the personal injury lien. This includes medications, interventional procedures, chiropractic care and orthopedic or spine surgery if necessary.
For pain management Bakersfield CA trusts, Dr. Vik Singh is a Double Board Certified pain doctor who offers both medication management along with interventional treatments. He is a certified Suboxone prescriber and an expert in epidural injections, joint injections and modern treatments such as radiofrequency ablation.
There are several Bakersfield chiropractors in the CA Pain Network. All of them have a wealth of experience in auto accident injury treatment. It is well known that seeking treatment soon after an accident can get a patient pain free fast, and prevent chronic pain from settling in. This is especially true in the case of whiplash and low back strains or sprains.
For those patients who fail conservative treatment, the CA Pain Network offers spine surgeons and orthopedic surgeons Bakersfield CA respects. With quite a few Board Certified surgeons accepting personal injury liens, patients can expect top notch treatment with a provider who is highly experienced in the exact needs being faced.
The providers in the Bakersfield CA Pain Network not only accept liens, but also Workers Compensation and all PPO plans. Simply call (661) 214-5841 for more information and scheduling.