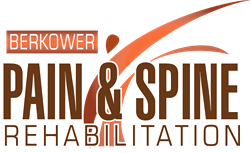 The Double Board Certified Broward County pain management doctor at Berkower Pain & Spine offers multiple types of epidural injections with a 75-90% success rate at pain relief!
Pembroke Pines, Fl (PRWEB) October 17, 2013
One of the premier Broward County pain clinics, Berkower Pain & Spine, is now offering three different types of epidural steroid injections. The Broward County pain management doctor is Double Board Certified and offers over 25 effective pain treatments with very high success rates. Patients are seen from all over South Florida, call (954) 256-1396 for more information and scheduling.
Epidural steroid injections are one of the most common pain management treatments performed, and work exceptionally well for sciatica, spinal stenosis, radiculopathy, degenerative disc disease and really any condition pinching or irritating nerve roots such as disc herniations. Published studies have shown between a 75% to 90% success rate with the injections, which may be performed as a series of three over six weeks.
The injections consist of either caudal, interlaminar or transforaminal epidural injections depending on where nerve roots are being pinched. Dr. Berkower uses image guidance to make sure the injection is being performed accurately. Between the various minimally invasive procedures offered by the pain management clinic in South Florida and medication management, the success rate with patients is over 90%.
Over 30 insurance plans are accepted at Berkower Pain & Spine including Medicare, Medicaid, most PPO's, some HMO's, Personal Injury (LOP) and Workers Compensation along with self pay. For more information and scheduling with pain management Fort Lauderdale and Pembroke Pines trusts, call (954) 256-1396.