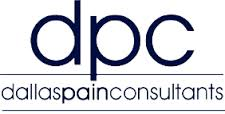 Dallas Pain Consultants offers incredible procedure accuracy with image guidance that leads to successful outcomes over 90%!
Dallas, Texas (PRWEB) July 28, 2015
The top pain management clinics in Dallas metro area, Dallas Pain Consultants, are now improving patient outcomes with image guidance for procedures. Procedures are performed at five locations with Board-Certified Dallas pain management doctors, with success rates exceeding 90%. Call (855) TEX-PAIN for more information and scheduling.
Dallas Pain Consultants offers state of the art pain procedures, including revolutionary treatments for back and neck pain, migraines, neuropathy, spinal stenosis and failed back surgery to name just a few conditions that are effectively treated. Procedures performed at the Dallas pain clinics include several types of epidural steroid injections, trigger point injections, selective nerve blocks, radiofrequency ablation and the Omega procedure for migraine headache relief.
With the addition of image guidance for all these procedures, the accuracy is very exact and the outcomes are dramatically improved with the pain management doctors in Dallas. Medication is able to be placed exactly where it is needed to offer reduction of inflammation. If a patient is going to undergo a procedure for pain relief and avoiding surgery, image guidance is the best way to ensure the optimal chance for relief.
Dallas Pain Consultants treats patients at five locations including Dallas metro, Richardson, Arlington, Forney and Mansfield. Most insurance is accepted at the practice locations, including PPOs, Medicare, Worker's Compensation, personal-injury and some HMO plans.
Call (855) TEX-PAIN for the top pain management Dallas trusts.