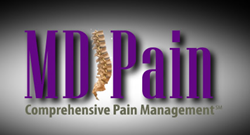 Radiofrequency ablation typically offers over a year of consistent back and neck pain relief with the Board Certified Denver pain doctors!
Denver, Colorado (PRWEB) January 12, 2016
Metro Denver Pain Management is now offering a revolutionary back and neck pain treatment, known as radiofrequency ablation. The treatment is performed by the Board Certified Denver pain management doctors, and typically provides over a year of nonoperative relief for those suffering from chronic neck or back pain. Call (720) 306-9575 for more information and scheduling.
Radiofrequency ablation, also known as RFA or radiofrequency lesioning, has been a breakthrough in pain relief. Where most interventional treatments offer a few weeks or months of relief, the RFA procedure averages 15 months of consistent relief. Studies also show that repeat procedures are just as good with relief the second time around as well.
Most major insurance plans cover the treatment, which has been revolutionary for allowing individuals to avoid surgery and return to work along with recreational activities. Along with treating back and neck pain, RFA is also being used for relief with SI joint pain, knee pain and abdominal/pelvic discomfort.
The pain doctors at Metro Denver Pain Management offer treatment for all types of conditions, including back/neck pain, arthritis, failed back surgery, sciatica, neuropathy, scoliosis, migraines and fibromyalgia to name a few. The vast majority of insurance plans are accepted at the practice, with appointments being readily available. Due to the high level of service and outcomes, patients are seen from a broad area.
Call (720) 306-9575 for more information and scheduling pain management Denver trusts.