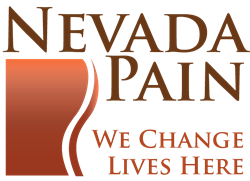 Nevada Pain offers over 50 treatment options and achieves over a 95% success rate with patient care. A New Board Certified pain doctor has joined the practice!
Las Vegas, Nevada (PRWEB) March 03, 2014
The top Las Vegas pain management center, Nevada Pain, is now accepting new patients with an additional Board Certified doctor. The pain management doctors in Las Vegas provide both medical and interventional pain treatments, with over a 95% success rate being achieved. Call (702) 323-0553 for more information and scheduling.
Nevada Pain offers cutting edge treatments for all types of pain conditions including sciatica, degenerative disc disease, failed back surgery, scoliosis, migraines, fibromyalgia and many more.
Treatment options include:
· Pain Medication Management
· Interventional Pain Treatments
· Stem Cell Injections
· Platelet Rich Plasma Therapy
· Physical Rehabilitation
· Chiropractic Treatment
· Spinal Decompression Therapy
· Acupuncture
By offering comprehensive treatments, success rates that are very high are achieved. Over 95% of patients are able to avoid surgery and achieve a much lower baseline level of pain relief.
The new Las Vegas pain management doctor is Dr. Stephen Gephardt M.D. He provides modern options for pain relief which may include radiofrequency ablation. Over 50 insurances are accepted at the pain clinics in Las Vegas, including PPO's, some HMO's, Medicare, Personal Injury and Workers Compensation. All in all, over 50 total treatment options are available.
Call (702) 323-0553 for more information and scheduling with pain management Las Vegas trusts.