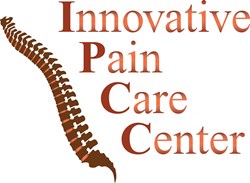 The Las Vegas and Henderson pain doctors offer cutting edge treatments for back pain that may provide over a year of consistent pain relief!
Henderson, Nevada (PRWEB) December 09, 2013
The Henderson pain management doctors at Innovative Pain Care are now offering revolutionary back pain treatments with impressive success rates. Treatments such as radiofrequency ablation may provide substantial back pain relief for over a year, and then be repeated if necessary. The treatments are provided by Board Certified, Award Winning pain management doctors in Las Vegas and Henderson. Call (702) 843-0969.
The latest, cutting edge pain management options for chronic back pain offer longer term pain relief than have ever been seen before. Epidural steroid injections may provide weeks to months of relief.
However, radiofrequency ablation has been shown in published studies to provide 15 months of back pain relief on average. The treatment is able to reduce the amount of pain medication needed and allow patients increased activity.
Additional treatment options include SI joint injections, facet injection, medial branch blocks and spinal cord stimulator implants. The spinal cord implants have been a welcome relief to those suffering from failed back surgery pain, as it has worked very well as a last resort option.
Innovative Pain Care has 4 clinic locations in Las Vegas, Summerlin and Henderson, with over 50 insurance plans being accepted. In order to schedule appointments with pain management Las Vegas and Henderson trusts, call (702) 843-0969.