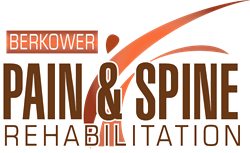 Dr. Berkower's comprehensive nonoperative treatments have over a 90% success rate at helping patients avoid surgery and achieving pain relief!
Fort Lauderdale, Florida (PRWEB) October 28, 2013
Top Broward County pain clinic, Berkower Pain & Spine, is now offering a 90% success rate for patients for avoiding surgery and achieving pain relief. Dr. Berkower offers both medication management and interventional treatments, with customized treatment options to maximize success. Most insurance and self pay is accepted, call (954) 256-1396 for more information and scheduling.
Over nine out of ten individuals will experience back pain at some point, and the Institute of Medicine report last year showed that a third of Americans are dealing with chronic pain. Without skilled treatment, patients may end up disabled, depressed and in need of surgery. However, in the hands of a Board Certified Broward County pain management doctor such as Dr. Berkower, patients may be able to avoid the need for an operation while getting back to work and playing with kids and pets.
Options at Berkower Pain and Spine include both medication management or interventional treatments. The options are customized to each individual and with over 25 therapies available, the success rates achieved are over 90%. Dr. Berkower offers cutting edge treatments such as spinal cord stimulator implants, radiofrequency ablation, multiple types of epidural injections and more.
Over 25 insurances are accepted at the practice, and patients are seen from a broad area including Fort Lauderdale, Miami, Hollywood, Pembroke Pines and more. Personal Injury and Workers Compensation patients are accepted along with self pay and most PPO's.
For more information and scheduling with pain management Fort Lauderdale and Broward County trust, call (954) 256-1396.