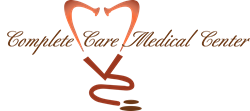 Complete Care Medical Center is now offering $50 off initial visits for self pay pain management patients!
Fort Lauderdale, Florida (PRWEB) January 08, 2014
Fort Lauderdale pain management clinic, Complete Care Medical Center, is now offering initial self pay pain management visits at $50 off. The pain management doctors at the clinic are Board Certified, offering comprehensive care with appointments readily available to Florida residents over the age of 25. For scheduling, call (954) 271-2327.
The pain clinic in Fort Lauderdale offers individualized pain management services. The pain doctors perform thorough reviews of patients' medical records, medication history, imaging studies and perform physical examinations as well.
Treatment options include oral or topical NSAIDS, neuropathic medications, muscle relaxers or pain medications. With several therapeutic options available, the pain management doctors are able to customize treatment regimens for the best outcomes.
The pain doctors treat both simple and complex conditions including sciatica, back and neck pain, RSD, fibromyalgia, headaches, failed back surgery, pelvic pain, spinal stenosis and much more. Patients are seen from all over South Florida.
Patient requirements at Complete Care Medical Center include age over 25, Florida residency, medical records and MRI within the past two years.
Call (954) 272-2327 for more information and scheduling with pain management Fort Lauderdale trusts.