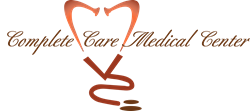 Complete Care Medical Center offers Board Certified self pay pain treatment to Florida residents that is very successful!
Fort Lauderdale, Florida (PRWEB) January 06, 2014
Fort Lauderdale pain management clinic, Complete Care Medical Center, is now offering self pay pain treatment. The treatments are offered by Board Certified pain management doctors and include individualized therapies that have very high success rates. For more information and scheduling, call (954) 271-2327.
Complete Care Medical Center offers Board Certified doctors who individualize pain treatments based on thorough review of medical records, imaging studies and physical exams. In addition, the Fort Lauderdale pain clinic will perform a review of prior medication treatment to customize options going forward.
With one third of Americans suffering from chronic pain, it is vital to have these resources available. The pain clinic in Fort Lauderdale treats both simple and complex conditions including sciatica, RSD, fibromyalgia, neck and back sprains and strains, arthritis, scoliosis, whiplash, headaches and more.
Treatment options include oral or topical medications such as NSAIDS, neuropathic medications, antidepressants, muscle relaxers and pain medications. The pain clinic offers compassionate and highly skilled treatments with multiple Board Certified doctors and a dedicated staff.
Patients are seen from a broad area in South Florida and seen throughout the week. Patients need to be Florida residents, over the age of 25 and have an MRI within the past two years. For more information and scheduling with pain management Fort Lauderdale trusts, call (954) 271-2327.