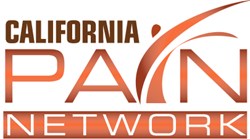 The pain treatments may provide over a year of consistent pain relief with these newest treatments.
Fresno, CA (PRWEB) September 09, 2013
The accomplished pain management doctors in Fresno CA are now offering revolutionary treatments for chronic pain. These treatments are often able to decrease baseline pain and prevent patients from needing surgery. Most insurance is accepted, and patients are typically able to be seen very quickly. Call (559) 201-0399 for more information and scheduling.
Chronic pain may come from many different conditions, including failed back surgery, neuropathy, degenerative disc disease, scoliosis, spinal arthritis and more. The revolutionary treatments include radiofrequency ablation and spinal cord stimulator implants.
Radiofrequency ablation is a treatment that has been extremely helpful for those dealing with chronic back or neck pain. Unlike steroid injections, radiofrequency neurotomy may provide anywhere from six to eighteen months of consistent pain relief. This makes it a revolutionary option for patients who seemingly have no other good options.
Spinal cord stimulator implants have been extremely helpful as a last resort option for those dealing with chronic pain that cannot be fixed with surgery. For example, if a person is dealing with failed back surgery then a spinal cord stimulator implant has a very good success rate at masking discomfort.
The point of a spinal cord stimulator implant is to mask an individual's pain. It does not fix an individual's problem, but can do a very good job of easing discomfort. Studies have shown the success rate for spinal cord stimulator implants to be over 75% for relieving pain.
Fresno pain management doctors in the California Pain Network are Board Certified and offer both of these revolutionary treatments. Most insurance is accepted including PPO's, Personal Injury, Workers Compensation, Tricare and more.
For more information and scheduling with pain management Fresno CA trusts, call (559) 201-0399.