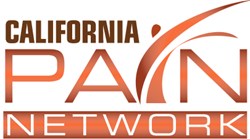 The CA Pain Network offers Board Certified Pain Management Doctors in Fresno providing over 25 effective treatments for pain relief!
Fresno, CA (PRWEB) September 17, 2013
The Fresno pain management doctors with the CA Pain Network are now offering over 25 effective treatments for pain relief. The treatments include both medication management and interventional treatments with each patient receiving individualized care. Call (559) 201-0399 for more information and scheduling.
The Board Certified pain management doctors in Fresno CA offer therapies that are modern and cutting edge including such revolutionary procedures as radiofrequency ablation and spinal cord stimulator implants. The ablation procedure can provide over 18 months of pain relief for chronic neck or back pain and help patients avoid surgery. The pain doctors offer three different types of epidural injections as well along with facet and medial branch blocks.
The treatments work exceptionally well for chronic headaches, migraines, arthritis, degenerative disc disease, scoliosis, failed back surgery, sciatica, spinal stenosis and more. With such a broad array of medication and procedure options available, the treatments are customized to provide the highest chance of success. Over 90% of patients are able to be treated nonoperatively successfully, achieving a much lower level of baseline pain.
Most insurance is accepted with the pain clinics in Fresno CA, including all PPO's, Medicare, Workers Compensation, Personal Injury and self pay. There are multiple clinics with California Pain Network doctors in Fresno. Call (559) 201-0399 for more information and scheduling with pain management Fresno CA trusts and respects.