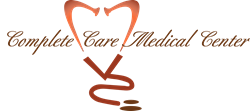 The customized treatments at Complete Care Medical for back pain are provided by Board Certified pain doctors with very high success rates.
Fort Lauderdale, Florida (PRWEB) January 21, 2014
Top Fort Lauderdale pain management clinic, Complete Care Medical, is now offering over 10 effective back pain treatments. The therapies are offered by Board Certified pain management doctors on a self pay basis. For more information and scheduling, call (954) 271-2327.
Back pain affects nine out of ten individuals at some point in life, with an unfortunate few ending up with chronic pain. Published studies show that up to 40% of back surgery ends up failing, so it is in patients' best interests to avoid an operation.
At Complete Care Medical, the Board Certified Fort Lauderdale pain management doctors perform a thorough review of medical records, imaging studies, medication history and physical examinations. At that point, the pain doctors offer customized medication management.
This may include oral or topical NSAIDS, muscle relaxers, neuropathic medications or opiates. Success rates with the treatments are very high, with patients often being able to avoid the need for surgery over 90% of the time.
Treatment at Complete Care Medical is offered is offered on a self pay basis to Florida residents who have had an MRI within the past two years. For more information and scheduling with pain management Fort Lauderdale trusts, call (954) 271-2327.