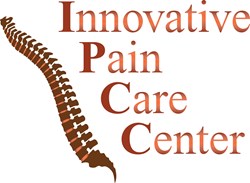 Innovative Pain Care offers over 25 effective pain treatments at their Henderson pain management location.
Henderson, NV (PRWEB) September 25, 2013
The top Henderson pain management clinic, Innovative Pain, is now offering over twenty five effective pain treatments. The Double Board Certified Nevada pain doctors offer both medication management and interventional treatments while accepting over 50 insurance plans. For more information and scheduling for treatment, call (702) 323-0553.
Innovative Pain Care has two pain clinics in Henderson and Las Vegas. Each LV pain center offers Board Certified treatment that is customized to each patient. By having such a large amount of treatment options available, each patient receives individualized care to maximize the success. Over 90% of patients are able to achieve success with treatment and avoid surgery.
The options for medication management include anti-inflammatories, narcotic and non-narcotic pain relievers, topical pain relievers, muscle relaxers and neurogenic medications such as Neurontin. Interventional procedure options are extensive and include such ground breaking therapies as spinal cord stimulator implants, radiofrequency ablation and more. Three different types of epidural injections are offered.
At Innovative Pain Care, the pain management doctors in Henderson have won the Patient's Choice Award along with the Las Vegas Life Top Doctor's Award. Patients are able to be seen quickly at one of the two locations. For more information and scheduling with pain management Henderson NV trusts, call (702) 323-0553.