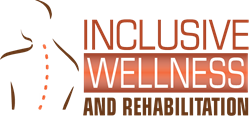 Inclusive Wellness is often able to help patients avoid or delay the need for joint replacement surgery with so many treatments available!
Houston, Texas (PRWEB) December 09, 2013
Top Houston pain management clinic, Inclusive Wellness, is now offering over ten effective nonoperative arthritis treatments. The treatments span both medication management and interventional pain treatments with the therapies being offered by Board Certified Houston pain management doctors. For more information and scheduling, call (832) 699-0676.
Arthritis affects tens of millions of Americans, and it frequently leads to chronic pain and reduced ability to perform recreational activities. As a last resort, joint replacements may be undertaken. However, joint replacements aren't meant to last forever.
At Inclusive Wellness, Houston pain management doctors perform numerous interventional treatments for arthritis. These may include joint injections, radiofrequency ablation, trigger point injections and more. Medications offered are individualized to each patient and include options for oral or topical NSAIDS, muscle relaxers, or opiates. Bracing and physical therapy are offered as well.
With these multiple options, the success rates for arthritis pain relief are very high. Patients are often able to avoid or delay the need for joint replacement surgery with the available treatment options. Joint replacement should always be considered a last resort, elective option. At Inclusive Wellness, these options help complete a comprehensive nonoperative treatment regimen.
Most insurance is accepted at Inclusive Wellness, including PPO's, Workers Compensation, Personal Injury and self pay. For scheduling assistance call (832) 699-0676.