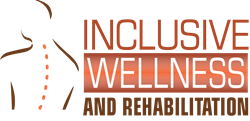 Inclusive Wellness offers Board Certified doctors providing both medical and interventional pain treatments!
Houston, Texas (PRWEB) December 23, 2013
Houston pain management clinic, Inclusive Wellness, is now offering self pay pain management treatment with Board Certified doctors. The treatments include both medical and interventional pain management along with physical rehabilitation and outpatient drug rehab. For more information and scheduling, call (832) 699-0676.
The Houston pain clinic treats both simple and complex pain conditions, including sciatica, degenerative disc disease, scoliosis, headaches, fibromyalgia, back and neck pain, neuropathy and more. With a thorough review of medical records, imaging studies and a comprehensive physical examination, treatment is able to be customized to obtain the best results for patients.
Inclusive Wellness offers a plethora of services at the office in addition to pain management including travel medicine, mental health treatment, medical weight loss, outpatient drug rehab and family practice for the whole family.
For the pain management treatment, both medical and interventional treatments are offered. This may include oral or topical medications such as NSAIDS, pain medications, muscle relaxers, neurogenic medications and more. Interventional treatments may include epidurals, facet or medial branch blocks, joint injections or radiofrequency ablation.
The Board Certified doctor will also make house visits when desired and see patients on nights and weekends when necessary. By treating the "whole" patient, success rates are impressive for pain relief.
Appointments are readily available with pain management Houston trusts by calling (832) 699-0676.