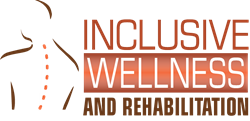 Inclusive Wellness now offers over 10 effective sciatica treatments with over 90% success in avoiding surgery!
Houston, Texas (PRWEB) December 02, 2013
Inclusive Wellness, a top Houston pain management clinic, is now offering over 10 effective treatments for sciatica and back pain. With so many options available to individualize for patients, the success rate for pain relief is very high and treatments are offered by Board Certified doctors. Call (832) 699-0676 for more information and scheduling.
At any one point in time, 1% of the population is suffering from sciatica pain. The pain may be unbearable and feel like an electrical, burning sensation down the affected leg. Millions of individuals suffer from chronic back pain, which may lead to disability and inability to participate in recreational or social activities.
At Inclusive Wellness, the pain management doctors in Houston offer both medical and interventional pain management for alleviating the pain. This may include oral or topical NSAIDS, muscle relaxers or pain medications.
Interventional treatments may include trigger point injections, facet or medial branch blocks and multiple types of epidural injections. Physical therapy is also offered at the Houston pain clinic, which may help considerably with decreasing pressure on pinched nerves.
Along with effective treatments for sciatica and back pain, the pain clinic in Houston also provides treatment for all types of painful conditions such as RSD, fibromyalgia, failed back surgery, adult scoliosis, headaches, migraines, postherpetic neuralgia, diabetic neuropathy and more.
At Inclusive Wellness, most insurance is accepted including PPO's, Workers Compensation, Personal Injury Liens and self pay.
For those suffering from sciatica and/or back pain, call (832) 699-0676.