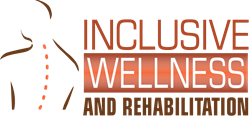 Inclusive Wellness offers over ten effective migraine treatments which can reduce both the frequency and severity of the headaches!
Houston, Texas (PRWEB) December 09, 2013
Top Houston pain management clinic, Inclusive Wellness, is now offering over ten effective treatments for migraine headaches. The therapeutic options include both medication management and interventional pain treatments, and typically reduce both the frequency and severity of migraines. For Board Certified Houston migraine treatment, call (832) 699-0676.
Migraines affect tens of millions of Americans, often leading to disability with lost time from work. What frustrates a lot of those suffering is that treatment options with most doctors are extremely limited. At Inclusive Wellness, however, over ten options are available.
Interventional treatments may include trigger point injections, occipital blocks or radiofrequency ablation. These treatments have an excellent success rate for helping with migraine pain. Additionally, medication management is available that is either abortive or preventive.
With over ten options available, the treatment success rate is very high with the ability to help patients get back to working, playing with one's kids, and participating in social activities.
Inclusive Wellness offers treatment with a Board Certified pain management doctors in Houston at several locations. Most insurance is accepted along with self pay as well. Call (832) 699-0676 for scheduling.