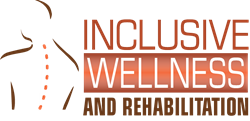 The Houston pain doctors offer multiple revolutionary treatments including radiofrequency ablation, spinal cord stimulator implants and three types of epidural injections.
Houston, Texas (PRWEB) December 11, 2013
Top Houston pain management clinic, Inclusive Wellness, is now offering multiple revolutionary neck and back pain treatments. The therapies have very high success rates for both simple and complex pain conditions, with the Board Certified doctors providing both medication management and interventional treatments. Call (832) 699-0676 for scheduling.
The pain management doctors in Houston at Inclusive Wellness offer several treatments that have been shown to offer long term pain relief. Radiofrequency ablation is a treatment that has been shown in published studies to provide over a year on average of relief for back and neck pain. The procedure is outpatient, low risk, and can be repeated with excellent results when necessary.
Additionally, at the Houston pain management clinic three different types of epidural injections are offered. These include transforaminal, interlaminar and caudal epidurals. These various injections are individualized depending on the type of nerve compression being experienced such as sciatica or spinal stenosis.
Medication management is offered at the practice as well. It is individualized based on each particular patient's needs. Spinal cord stimulator implants are offered for those with failed back surgery, and the success rates are impressive.
The Houston pain clinic sees all types of pain patients, with numerous insurance plans being accepted along with self pay. For more information and scheduling, call (832) 699-0676.