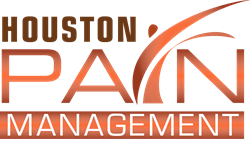 With the pain management treatments offered for neck pain by the Board Certified Houston Pain Management doctors, over 95% of patients achieve pain relief and avoid surgery!
Houston, Texas (PRWEB) February 11, 2014
Houston Pain Management clinic is now offering over ten effective neck pain treatments with impressive success rates. The treatments are offered by Board Certified pain management doctors in Houston providing both medical and interventional therapies. Call (832) 699-0676 for more information and scheduling.
Neck pain may be a result of an auto accident with whiplash, degenerative arthritis, degenerative disc disease and more. Since surgery for neck pain is typically a poor idea, having successful nonsurgical options is vital to pain relief success.
The Board Certified doctors at Houston pain management provide medication options including oral or topical NSAIDS, muscle relaxers, pain medications or neuropathic medicines. Bracing and TENS units are options as well.
Interventional pain treatment options include facet injections, medial branch blocks, trigger point injections or radiofrequency ablation. Published studies have shown that radiofrequency ablation may provide over a year of consistent pain relief, with a repeat procedure typically providing the same result.
With the multitude of options available for neck pain at Houston Pain Management, the success rates for achieving pain relief and avoiding surgery are over 95%. In addition to treating neck pain, Houston Pain sees patients for simple and complex conditions including back pain, fibromyalgia, headaches, migraines, arthritis, failed back surgery, sciatica, scoliosis, neuropathy and more.
Patients are seen from a broad area at two locations, one in Bellaire and the other in Conroe. For more information and scheduling, call (832) 699-0676.