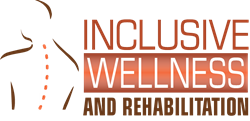 Inclusive Wellness offers over 25 effective pain management treatments including both medication management and interventional treatments!
Houston, Texas (PRWEB) November 25, 2013
Houston pain management clinic, Inclusive Wellness & Rehab, is now offering over 25 effective pain treatments for patients. These include both pain medication management and interventional procedures, with most insurance being accepted along with self-pay. Call (832) 699-0676 for more information and scheduling.
Treatments at Inclusive Wellness are provided by Board Certified Houston pain management doctors. These include extensive options for both medication management and interventional procedures. Medications include oral and topical options including NSAIDS, neurogenic medications, muscle relaxers or opiates.
Interventional procedures include multiple types of epidural injections, joint injections, medial branch blocks, selective nerve blocks and cutting edge options such as spinal cord stimulator implants and radiofrequency ablation. With so many options available, the doctors are able to customize treatments to obtain the best outcomes.
A considerable amount of insurances are accepted at Inclusive Wellness with the Houston pain clinic accepting Medicare, most PPO's, Medicaid, Workers Compensation, Personal Injury and self pay.
For more information and scheduling with pain management Houston trusts, call (832) 699-0676.