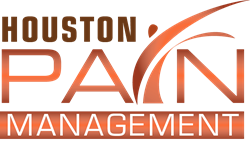 Houston Pain Management offers Board Certified workers compensation treatments for those injured on the job - Texas and Federal cases!
Houston, Texas (PRWEB) January 27, 2014
Houston Pain Management is now offering workers compensation treatment to those injured on the job. The treatment options include both medical and interventional pain management with impressive success rates. Call (832) 699-0676 for more information and scheduling.
When a person is injured at work, it can be difficult to continue performing one's duties. Chronic pain may set in and lead to disability and even depression. Houston Pain Management offers treatments that are customized to individual situations, designed to minimize pain and get back an individual to work.
Medical management options include oral or topical NSAIDS, neuropathic medications, muscle relaxers, pain medications, numbing medicine and more. Interventional options include joint and epidural injections, facet and nerve blocks, radiofrequency ablation, spinal cord stimulator implants and more.
By having such a broad array of treatment options, success rates have been very high. Patients are often able to return to work, avoid chronic pain and wean off of medications. The pain management doctors in Houston also accept numerous other insurances including PPO's, self pay, personal injury and more.
Call (832) 699-0676 for more information and the top workers compensation treatment in Houston.