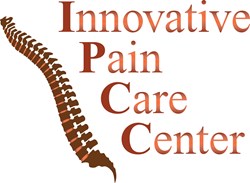 Innovative Pain Care has won the Patient's Choice Award and accepts over 50 insurance plans. There are 2 offices providing both medication management and interventional procedures!
Las Vegas, NV (PRWEB) September 17, 2013
The top pain management clinic in Las Vegas, Innovative Pain, has been awarded the coveted Patients Choice Award as the top pain clinic in Las Vegas. The Las Vegas pain doctors at Innovative Pain offer both medication management along with interventional pain treatments. For more information and scheduling call (702) 323-0553.
The Patient's Choice award is unique and less than 5% of doctors receive it. The Award is voted on by patients and cannot be purchased by doctors. Consideration is given to the expertise of the physician along with bedside manner and the amount of time spent with patients.
Additionally, patients vote on how they are treated by the office staff. So this factors into the Patient's Choice Award as well.
Innovative Pain Care has a Double Board-Certified Las Vegas pain management doctor, Dr. Daniel Burkhead, with a second location providing pain management Henderson NV trusts and respects. Dr. Burkhead offers over 30 pain management treatments which are modern and cutting edge including radiofrequency ablation, spinal cord stimulator implants, multiple different types of epidural injections along with individualized medication management.
The treatments are extremely effective for chronic back or neck pain, sciatica, spinal stenosis, fell back surgery, migraines, headaches, fibromyalgia, RSD and more. Patients are typically able to be seen very quickly and over 50 insurance plans are accepted at both the pain clinic in Las Vegas and Henderson.
For more information and scheduling with the best pain management clinics in Las Vegas, call (702) 323-0553.