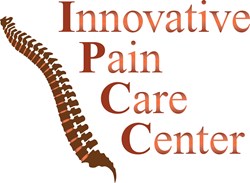 Treatments at Innovative Pain offer both pain relief for neuropathy and the potential to restore sensation!
Las Vegas, NV (PRWEB) September 09, 2013
The top pain management clinic in Las Vegas, Innovative Pain Care, is now offering revolutionary treatments for diabetic neuropathy. These treatments have the potential to not only achieve excellent pain control, but also restore some of the lost sensation due to the condition. For more information and scheduling, call (702) 323-0553.
Diabetic neuropathy affects tens of millions of individuals in America and leads to burning pain in the feet along with loss of sensation. The Board Certified pain management doctors at Innovative Pain Care offer comprehensive pain relief with both medication management and interventional treatment options.
The most revolutionary interventional treatment option is with a spinal cord stimulator implant. In a study out of Indiana last year, over 75% of diabetic neuropathy patients received significant pain relief and 80% saw a substantial increase in their lost sensation! A spinal cord stimulator implant may therefore help patients with two main problems.
Even if diabetic neuropathy patients get their blood sugars under control, the painful symptoms often do not go away. Therefore, the treatment options with the top Las Vegas pain management doctors at Innovative Pain Care may completely change one's life.
Innovative Pain Care accepts over 30 insurance plans and has two locations. One is in Las Vegas and the other is in Henderson. Patients are seen quickly, and the pain doctors are Award Winning and Board Certified. Call (702) 323-0553 for more information and scheduling.