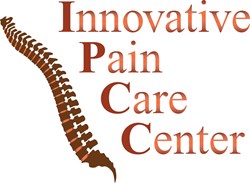 The top Las Vegas pain management doctors at Innovative Pain offer over ten treatment options for diabetic and peripheral neuropathy!
Las Vegas, Nevada (PRWEB) November 18, 2013
The top Las Vegas pain management doctors at Innovative Pain Care are now offering excellent pain relief for diabetic neuropathy patients. The options include over ten treatments such as medication management and interventional therapies. Over 50 insurances are accepted, call (702) 323-0553 for scheduling.
Diabetic neuropathy affects tens of millions of Americans, leading to pain and decreased sensation with difficulty walking in a lot of cases. The pain may be burning or searing in nature, and also include electrical pins and needles sensations. It can be extremely difficult to manage.
The Board Certified, Award Winning pain management doctors in Las Vegas and Henderson at Innovative Pain offer comprehensive treatment for diabetic neuropathy. This includes oral or topical medications such as NSAIDS, muscle relaxers, neurogenic medications or pain medications.
The treatments offered are not solely beneficial to diabetic neuropathy but to all different types of peripheral neuropathy. With neuropathy affecting so much of the population, having cutting edge treatment options is vital to maximing the chances of success.
Interventional treatments include such treatments as spinal cord stimulator implants. In published studies, these treatments have been shown to offer amazing pain relief and a decreased need for narcotic medications. In addition, studies have shown spinal cord stimulator implants may restore lost sensation to the legs of diabetic neuropathy patients in over 75% of cases.
Innovative Pain accepts over 50 insurance plans including most PPO's, Workers Compensation, Personal Injury , self pay and some HMO's. Appointments are readily available at multiple pain clinics in Henderson and Las Vegas with the Board Certified pain doctors.
Call (702) 323-0553 for more information and scheduling with pain management Las Vegas trusts.