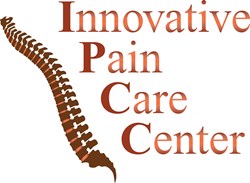 The Double Board Certified pain management doctors at Innovative Pain Care offer over 10 effective neck pain treatments with over a 90% success rate!
Las Vegas, NV (PRWEB) September 19, 2013
The premier Henderson and Las Vegas pain management clinics, Innovative Pain, is now offering over ten effective neck pain treatments. The treatments with the Double Board Certified pain doctors span both medication management and interventional procedures with the clinics accepting over 30 insurances. For more information and scheduling, call (702) 323-0553 today.
Over half of Americans suffer neck pain at some point due to either arthritis, a muscle strain or whiplash from an auto accident. The daily forces through the neck are substantial, therefore it is important for the neck to be healthy enough to sustain the pressure induced by normal activities.
At Innovative Pain Care, the treatments offer over a 90% success rate at helping patients avoid surgery and get back to working, playing with one's kids and concentrating better. These include the option for medication management, which may be muscle relaxers, NSAIDs, neurogenic medications or short term narcotics.
Along with the medication therapy, interventional treatments such as trigger point injections are often used. These help in reducing spasm substantially. Additionally, facet injections or medial branch blocks can reduce pain in the painful spinal joints of the neck. These injections may work for weeks to months.
If the pain relief wears off from those, the Las Vegas pain doctors can perform a radiofrequency ablation of the neck, also known as a medial branch neurotomy. This procedure can allow for over twelve to eighteen months of consecutive pain relief, which is incredible.
Innovative Pain Care has two office locations, one in Las Vegas and the other offering pain management Henderson NV trusts. Over 30 insurances are accepted and the providers are Double Board Certified, Award Winning pain doctors. Call (702) 323-0553 for more information and scheduling.