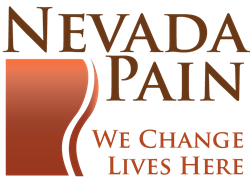 Nevada Pain's Board Certified pain doctors and chiropractors offer over 25 effective treatments, with over a 90% success rate for pain relief!
Las Vegas, Nevada (PRWEB) February 03, 2014
The top pain clinics in Las Vegas, Nevada Pain, are now offering over 25 effective treatments for pain relief. These treatments include medical and interventional pain management, spinal decompression therapy, PT, chiropractic and acupuncture. Over a 90% success rate is seen, with over 50 insurances being accepted. Call (702) 323-0553 for more information and scheduling.
According to the Institute of Medicine, the top pain management centers offer comprehensive options for treatment. In the case of Nevada Pain, this includes a combination of traditional and alternative options. The Las Vegas pain management doctors are all Board Certified and Fellowship Trained.
The treatments for medical management include oral or topical NSAIDS, muscle relaxers, numbing medicines, neuropathic medicine and opiates. Interventional treatments include modern options for multiple types of epidural injections, joint injections, nerve blocks, platelet rich plasma therapy and stem cell injections.
Cutting edge treatments that may provide long term relief include radiofrequency ablation, spinal cord stimulator implants and regenerative medicine treatments with stem cells. Nevada Pain is performing numerous research studies on regenerative medicine treatments for patients.
Additional treatment options include chiropractic, spinal decompression therapy, physical rehabilitation and acupuncture. In all, over 90% of patients are able to achieve satisfactory pain relief for such conditions as sciatica, degenerative disc disease, arthritis, failed back surgery, fibromyalgia, RSD, headaches, scoliosis and many more.
Most insurance is accepted at Nevada Pain including PPO's, some HMO's, Medicare, Medicaid, personal injury, workers compensation and self pay. Patients are seen from all over the greater Las Vegas, Henderson and Summerlin areas.
For the top pain management Las Vegas trusts, call (702) 323-0553.