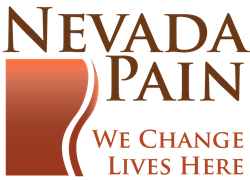 Over a 95% success rate is being achieved for chronic pain by the Las Vegas pain management doctors at Nevada Pain!
Las Vegas, Nevada (PRWEB) February 19, 2014
Nevada Pain's Las Vegas pain management doctors are now offering a 95% success rate for nonoperative treatment of chronic pain conditions. The comprehensive treatment options have shown effectiveness for all types of conditions such as failed back surgery, arthritis, degenerative disc disease, RSD, migraines and all types of back and neck pain. Call (702) 323-0553 for scheduling.
Chronic pain affects over 100 million Americans, often leading to considerable disability and daily pain. Treatment options may be limited, with the best options coming from multi-discipline clinics such as Nevada Pain.
Treatment options may include medical or interventional pain management, physical therapy, Las Vegas chiropractic treatment, spinal decompression therapy and acupuncture. Patients with chronic pain all present with unique circumstances, and each deserves individualized treatments to maximize the chances of success.
The Board Certified, Award Winning Henderson and Las Vegas pain management doctors at Nevada Pain offer over 25 different treatments. By customizing these for each patient, the success rates are over 95% at helping patients achieve pain relief and avoiding the need for further surgery.
Over 50 insurances are accepted at Nevada Pain, with appointments being readily available. Patients are seen from a broad area throughout the greater Las Vegas area including Henderson, Summerlin and Enterprise. Call (702) 323-0553 for scheduling.