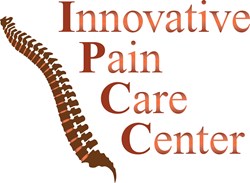 The Board Certified Las Vegas pain management doctors at Innovative Pain offer multiple effective pelvic pain treatment options.
Las Vegas, NV (PRWEB) October 08, 2013
Top Las Vegas pain management clinic, Innovative Pain Care, is now offering over five effective treatment options for pelvic pain. Pelvic pain may be an extremely frustrating condition to deal with, and be emanating from any number of medical conditions. Innovative Pain's Double Board Certified pain management doctors offer several options that are individualized to a patient's needs. Call (702) 323-0553 for more information and scheduling.
Pelvic pain is not a "cut and dry" diagnosis such as joint arthritis. It may be a result of scar tissue, endometriosis, fibroids, etc. Interestingly, even a hysterectomy may not result in pain relief a significant amount of the time. Pelvic pain may lead to disability, chronic pain, depression and difficulty caring for one's children.
The pain management options offered by the premier pain management doctors in Las Vegas include both medication management options along with interventional procedures. A celiac plexus block may be effective over 70% of the time and be able to relieve pelvic pain for months at a time. If the individual is dealing with pain that is higher up such as in the abdominal area a hypogastric plexus block may also work well. These injections are outpatient, low risk and may be repeated if necessary.
In addition, the Las Vegas pain management doctors offer medication management options for pelvic pain relief. This may include either narcotic or non-narcotic options. The pain doctors have won the Patient's Choice Award and Top Doc honors on multiple occasions.
Innovative Pain offers two Las Vegas pain clinic locations, with one offering Henderson pain management. Over 50 insurance plans are accepted including PPO's, Medicare, Workers Compensation, Personal Injury Liens and self pay.
For more information and scheduling, call (702) 323-0553.