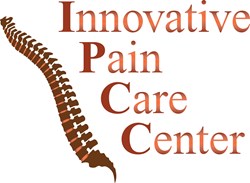 RSD and CRPS lead to chronic debilitating pain for individuals, and the Board Certified pain doctors at Innovative Pain offer over 10 effective treatments for these difficult problems with amazing success rates!
Las Vegas, NV (PRWEB) October 21, 2013
The top Las Vegas pain management doctors at Innovative Pain Care now offer over ten effective treatments for RSD and CRPS. These difficult conditions can disable patients, and the treatments offered have a very high success rate for patients. These may include medication management or interventional procedures. For more information and scheduling, call (702) 323-0553.
RSD stands for reflex sympathetic dystrophy, and CRPS stands for complex regional pain syndrome. Both conditions involve over activity of one's sympathetic nervous system and can be extremely difficult to treat. The treatments offered by the Board Certified, Award Winning pain management doctors in Las Vegas include options for both medication management and interventional treatments.
Medications may include oral or topical therapy with NSAIDS, muscle relaxers, neurogenic medications like Lyrica, or opiates. The pain doctors also offer a plethora of interventional options such as sympathetic nerve blocks, stellate ganglion blocks and spinal cord stimulator implants. Multiple published studies have shown that these treatments offer over a 75% chance of excellent pain relief for RSD and CRPS.
Over 25 insurance plans are accepted at Innovative Pain including most PPO's, Medicare, Workers Compensation, Personal Injury Treatment, some HMO's and self pay. The pain doctors have won multiple awards including the Patients Choice Award, Top pain doctor by Las Vegas Life and Seven Magazine.
For more information and scheduling to receive effective treatments for RSD and CRPS with pain management Las Vegas trusts, call (702) 323-0553.