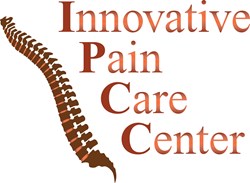 The top pain clinics in Las Vegas offer over ten effective treatments for SI joint pain, 90% success rates!
Las Vegas, NV (PRWEB) October 24, 2013
The best pain clinics in Las Vegas, Innovative Pain Care, are now offering over ten effective treatments for sacroiliac joint pain. These treatments are very effective at pain relief and helping patients avoid surgery. For more information and scheduling call (702) 323-0553.
Sacroiliac joint disorders cause up to 25% of low back pain, so it is important for Las Vegas pain management doctors to consider it during the workup. The treatments offered at Innovative Pain may include a combination of medication management and interventional procedures.
Medications offered may include oral or topical NSAIDS, muscle relaxers, non-narcotic pain medications or opiates. Interventional procedures may include trigger point injections, SI Joint injections or a radiofrequency ablation. The RF procedure may provide over 6 months of pain relief alone!
The pain doctors in Las Vegas are Double Board Certified and Award Winning, with numerous conditions being treated such as sciatica, degenerative disc disease, failed back surgery, arthritis, RSD, fibromyalgia, headaches and more. Over 30 insurance plans are accepted, and there are multiple convenient locations in the greater Las Vegas and Henderson areas.
To schedule treatment with pain management Las Vegas trusts, call (702) 323-0553.