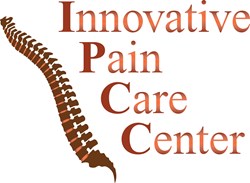 SI joints can cause up to 25% of low back pain, and the Las Vegas pain management doctors at Innovative Pain offer over ten effective treatment options.
Las Vegas, NV (PRWEB) October 10, 2013
The top Las Vegas pain management clinics, Innovative Pain Care, are now offering over 10 effective treatment options for sacroiliac joint pain. The sacroiliac joints, also known simply as the SI joints, are often a source of low back pain. Innovative Pain's Board Certified Las Vegas pain management doctors offer several pain relief options including both medication management and interventional treatments, with over 50 insurance plans being accepted. Call (702) 323-0553 for more information and scheduling.
It is not well known that painful SI joints are the source of low back pain up to 25% of the time. The SI joints contain cartilage just like other mobile joints in the body and are susceptible to arthritis and pain. The joints connect the sacrum to the pelvis and see a considerable amount of stress during walking and physical activity. A person may develop chronic pain in the SI joint or pain that exacerbates from time to time.
The pain management doctors in Las Vegas at Innovative Pain offer individualized treatment for SI joint pain. This may include a steroid injection under fluoroscopy (real time x-ray), trigger point injections, or possibly a new procedure known as radiofrequency ablation. The radiofrequency procedure may provide long term relief for SI joint pain and enable increased activity and less need for pain medications.
Additional treatment possibilities include topical pain medication or oral ones. These may include short term opiates if necessary or non-narcotic medications. The treatments are customized, as no two patients truly present identical or have the same response to therapy.
Innovative Pain Care offers both a Las Vegas and a Henderson pain management clinic. Over 50 insurance plans are accepted including PPO's, Medicare, Worker's Compensation, Personal Injury Liens and self pay.
For more information and scheduling, call (702) 323-0553.