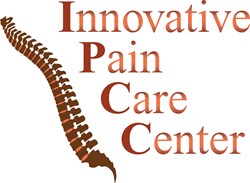 A spinal cord stimulator implant offers hope to those dealing with chronic back or neck pain with over a 75% success rate!
Las Vegas, NV (PRWEB) September 23, 2013
For those individuals dealing with chronic pain, the top pain management clinic in Las Vegas is now offering a ground breaking treatment for relief. Innovative Pain Care has a Double Board Certified Las Vegas pain doctor offer spinal cord stimulator implant treatment. The treatment is covered by insurance and may provide much needed relief to an individual suffering everyday with chronic pain. For more information and scheduling, call (702) 323-0553.
Studies from the Institute of Medicine have shown that over one third of Americans are dealing with chronic pain. This may have started with a failed back or neck surgery, degenerative disc disease, postlaminectomy syndrome, peripheral or diabetic neuropathy, or other condition. Unfortunately, a lot of spinal surgeries end up only taking care of part of an individual's pain or failing.
However, there is a potential answer available at Innovative Pain Care. As an Award Winning Las Vegas pain management doctor, Dr. Daniel Burkhead is an expert in spinal cord stimulator implants. These procedures offer over a 75% chance of pain relief. This may include needing less pain medication, being able to go back to work, and playing with one's kids again.
A spinal cord stimulator is an outpatient device intended to mask one's pain. It does not fix a pain problem, which is fine because it is intended for chronic pain that has no surgical solution. Studies have shown recently that a spinal cord stimulator implant may actually decrease pain with neuropathy and improve sensation that has been lost.
Insurance covers the treatment, and it is offered by the premier pain management clinics in Henderson NV and Las Vegas, Innovative Pain. For more information and scheduling, call (702) 323-0553.