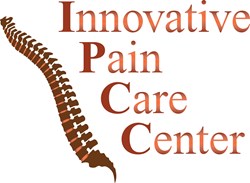 Vertebroplasty and kyphoplasty procedures for spinal compression fractures offer over an 85% chance for pain relief and are outpatient!
Las Vegas, Nevada (PRWEB) December 23, 2013
The top pain clinics in Las Vegas, Innovative Pain, are now offering outpatient pain relief procedures for vertebral compression fractures. The procedure, known as vertebroplasty or kyphoplasty, offers extremely high success rates to those suffering with spinal fractures. Call (702) 843-0969 for more information and scheduling.
According to the American Academy of Orthopedic Surgeons, 700,000 vertebral compression fractures occur annually in the US. These are predominantly due to osteoporosis and may cause chronic pain as a result. Conventional treatments have consisted of pain medications and spinal bracing.
When these treatments fail, and they often do, a minimally invasive procedure known as a vertebroplasty or kyphoplasty procedure may provide excellent relief. These procedures are offered at Innovative Pain by Board Certified pain management doctors in Las Vegas. The procedure involves either twilight sedation or general anesthesia and takes approximately one hour.
The procedure involves the Las Vegas pain management doctor inserting bone cement into the fracture and stabilizing the area, providing immediate pain relief in over 85% of patients. Multiple published studies have shown the benefits of the procedure.
At Innovative Pain, over 50 insurance plans are accepted at several locations. The procedure is performed as an outpatient procedure.
The Las Vegas and Henderson pain management doctors treat all kinds of pain conditions including chronic back pain, failed back surgery, fibromyalgia, headaches, arthritis, spinal stenosis and much more. Both medical and interventional treatments are offered.
For the top pain management treatment in Las Vegas, call (702) 843-0969.