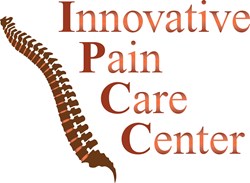 Innovative Pain offers quick treatment that often alleviates whiplash pain and may prevent it from becoming chronic!
Las Vegas, NV (PRWEB) November 20, 2013
The top pain management clinics in Las Vegas and Henderson, Innovative Pain, are now offering over 10 effective treatments for whiplash and other car accident related injuries. Innovative Pain accepts personal injury liens, with the personal injury doctors offering options for both medication management and interventional therapies. Call (702) 323-0553 for scheduling.
Whiplash is a very common occurrence after auto accidents. The neck pain and stiffness may result in chronic pain if not addressed in a timely fashion. Innovative Pain offers treatment very quickly and can see patients within one to two days.
Treatment options include trigger point injections, facet blocks, radiofrequency ablation, TENS Units, and epidural injections for pinched nerves. There are both oral and topical medication options such as muscle relaxers, pain killers, NSAIDS and neurogenic medications.
With appropriate treatment, pain relief can often be achieved quickly and chronic pain can be prevented. The pain management doctors in Las Vegas and Henderson at Innovative Pain work out of numerous clinics and accept over 50 insurances.
These Las Vegas pain management doctors are Board Certified and have won the Patients Choice Award on numerous occasions. Along with accepting personal injury liens, the doctors also accept Workers Compensation, most PPO's, Medicare and some HMO's.
To receive top whiplash treatment in Las Vegas and Henderson, call the best pain clinics in Las Vegas at (702) 323-0553.