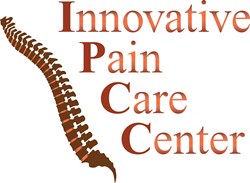 Innovative Pain has 4 Board Certified Las Vegas pain management doctors providing over 20 effective treatments for Workers Compensation patients!
Las Vegas, NV (PRWEB) October 14, 2013
The best pain management clinics in Las Vegas, Innovative Pain Care, are now offering over 20 effective treatment options for workers compensation patients. These treatments have an extremely high success rate for pain relief and getting patients back to work. Innovative Pain has four Board Certified pain doctors and multiple locations, call (702) 323-0553 for more information and scheduling.
When a person is injured at work, it can be very frustrating getting back to work. And if chronic pain sets in, the chances of getting back to work diminish even further. Therefore, having multiple treatment options to obtain pain relief is vital to success.
Innovative Pain Care has four Board Certified Las Vegas pain management doctors offering the latest in pain relief treatments. This includes both options for medication management and interventional procedures. The medication management may include NSAIDS, muscle relaxers, neurogenic medications such as Lyrica or opiates.
Interventional procedures include such options as epidural steroid injections, facet injections, medial branch blocks, joint injections, radiofrequency ablation, vertebroplasty and spinal cord stimulator implants. By having such a broad array of procedures available to individualize with patients, the success rate is impressive.
Conditions that are treated by the workers compensation doctors in Las Vegas include back and neck sprains and strains, sciatica, fractures, tendon and ligament injuries, carpal tunnel syndrome, headaches and more.
In addition to Workers Compensation treatment, the pain management doctors in Las Vegas at Innovative Pain Care accept over 50 insurance plans at three locations. For the best workers compensation, doctors in Las Vegas, call Innovative Pain Care at (702) 323-0553.