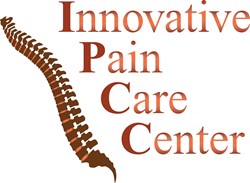 Over 10 treatment options are available at Innovative Pain for nonoperative low back pain. Over 90% treatment success rates are seen!
Las Vegas, NV (PRWEB) December 11, 2013
The top Las Vegas pain management clinics, Innovative Pain, is now offering over ten treatment options for chronic back pain. The treatments are provided by Board Certified and Award Winning pain doctors at several locations, with over 50 insurances being accepted. Call (702) 843-0969 for scheduling.
Chronic back pain affects millions of Americans, and often leads to lost time from work, inability to play with one's kids or participate in social or recreational activities. The treatment options include both medication management and interventional pain treatments. With such a broad amount of options available, the Las Vegas pain doctors are able to customize treatment regimens.
For interventional treatments, the pain management clinics in Las Vegas offer medial branch blocks, trigger point or facet joint injections, intradiscal injections, radiofrequency ablation and spinal cord stimulator implants.
The clinics provide treatment for both simple and complex conditions such as sciatica, degenerative disc disease, spinal arthritis and failed back surgery syndrome. In addition, RSD, fibromyalgia, headaches, trigeminal neuralgia and more receive effective treatments.
Medication management is also provided, which may include oral or topical NSAIDS, neurogenic medications, muscle relaxers or opiates. The treatment options are individualized.
Over 50 insurance plans are accepted at the pain management clinics in Henderson and Las Vegas including PPO's, some HMO's, Workers Compensation, Personal Injury Liens and self pay.
To schedule with pain management Las Vegas NV and Henderson trust, call (702) 843-0969.