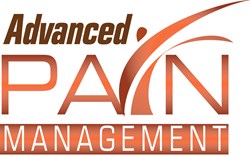 Advanced Pain Management's Board Certified pain doctors offer very successful pain treatments for degenerative disc disease!
Los Angeles, California (PRWEB) January 13, 2014
Top Los Angeles pain management clinic, Advanced Pain Management, is now offering over ten effective treatments for degenerative disc disease. The treatments include both medical and interventional pain treatments, with Board Certified pain management doctors. For more information and scheduling call (310) 626-1526.
Degenerative disc disease affects millions of Americans, and with it often comes daily back pain, disability, depression and inability to play with one's kids. It is a difficult condition to treat, with pain relief necessitating customized treatment with highly skilled pain physicians.
Advanced Pain Management provides individualized treatment with oral or topical medications such as NSAIDs, numbing medicine, muscle relaxers, neuropathic medicine or opiates. Interventional treatment options include trigger point injections, intradiscal injections, facet blocks, epidural injections and more.
If the patient is having significant facet arthritis associated with the disc disease, medial branch blocks or radiofrequency ablation may provide up to 18 months of consistent pain relief. With spine surgery being a "roll of the dice" for degenerative disc disease, it is a definite benefit to have competent conservative treatment for pain relief.
Advanced Pain provides highly skilled treatment at its Los Angeles pain clinic, with self pay accepted along with PPO insurance. Appointments are readily available, call (310) 626-1526 for more information and scheduling with pain management Los Agneles trusts.