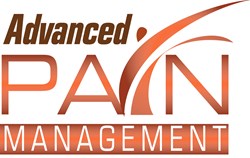 The neuropathy treatments offered at Advanced Medical include medical and interventional options with over a 90% success rate!
Los Angeles, CA (PRWEB) February 10, 2014
Top Los Angeles pain management clinic, Advanced Medical, is now offering over ten effective neuropathy treatments. The treatments include both medical and interventional pain therapies, with success rates over 90%. Call (310) 626-1526 for more information and scheduling.
Millions of Americans are affected with diabetic and peripheral neuropathy. Neuropathy may lead to both severe pain and loss of sensation. This may cause difficulty walking due to coordination issues. There are really no surgical options available, so having nonsurgical treatments for relief is vital to successful pain management.
The pain management options at Advanced Medical include both medical and interventional treatments. The options for medications include oral or topical NSAIDS, pain medications, neuropathic medicines, antidepressants or muscle relaxers.
For those patients who are suffering severely, a spinal cord stimulator implant may be an excellent option. Published studies have shown that an implant may not only provide pain relief over 75% of the time. In addition, the implant may also provide restoration of sensation over 80% of the time. This may be very beneficial for a person's coordination.
The Los Angeles pain management doctors at Advanced Pain are Board Certified and provide the treatments at two different locations. One is in Los Angeles on Wilshire Boulevard, with the other in Santa Ana.
Appointments are readily available, call (310) 626-1526 for more information and scheduling with pain management Los Angeles and Orange County trusts.