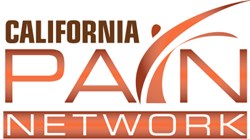 The top Los Angeles and OC pain management doctors in the Network offer over 20 effective treatments for failed back and neck surgery!
Los Angeles, CA (PRWEB) October 07, 2013
For those individuals suffering from failed back surgery, the Los Angeles pain management doctors in the California Pain Network are now offering over 20 effective treatment options. With over 20 pain management doctors in Los Angeles and Orange County at 20 locations, the potential for pain relief comes as a welcome opportunity for those dealing with a failed back or neck surgery condition. For more information and scheduling, call (310) 626-1526.
Even when back or neck surgery is performed with the best of intentions and with excellent indications, the potential for continued pain or new pain after surgery exists. This may occur from scar tissue, flare-ups of pain adjacent to the surgery site or simply the problem that it is very difficult to know the exact source of an individual's pain. However the person ends up with significant pain due to failed surgery, the Network pain management doctors often achieve success.
Options with the Board Certified LA pain doctors include both medication management and interventional procedures. Medications may be either oral or topical with NSAIDS, muscle relaxers or narcotics when indicated. Non-narcotic pain reliever medicines are also prescribed.
Interventional treatments provided are the most modern available, such as radiofrequency ablation and spinal cord stimulator implants. Over the past decade, the effectiveness with modern pain management for failed back or neck surgery has reached over 80%, which allows patients to get back to work, avoid further surgery and play with one's kids.
Additional possibilities include three different types of epidural steroid injections, facet and medial branch blocks, SI joint injections, trigger point injections and more. Over 50 different insurances are accepted including all PPO's, Workers Compensation, Personal Injury Liens and Medicare.
To receive more information and schedule with one top notch pain management Los Angeles and Orange County trust, call (310) 626-1526.