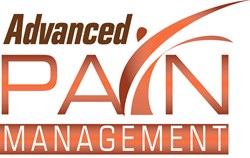 Advanced Pain offers impressive success rates for patients with chronic back pain, over 90%!
Los Angeles, California (PRWEB) January 21, 2014
Advanced Pain Management, top Los Angeles pain management clinic, is now offering over ten effective treatments for failed back surgery syndrome. The treatments are provided by highly skilled, Board Certified pain management doctors in Los Angeles and Orange County. PPO insurances are accepted along with self pay treatment. For more information and scheduling call (310) 626-1526.
Published studies show that up to 40% of all back surgeries fail, with patients ending up in chronic, sometimes disabling pain. Unfortunately, revision back surgeries are usually not indicated. This leaves patients in a very frustrating situation.
Thankfully, the Board Certified pain management doctors at Advanced Pain offer both medical and interventional treatments. These therapies may include oral or topical NSAIDS, muscle relaxers, neuropathic medications, numbing medicines or pain medications.
In addition, the pain doctors offer interventional treatments such as trigger point injections, facet blocks, radiofrequency ablation, epidural steroid injections and more. These treatments are outpatient, low risk and typically highly effective. Over 90% of patients are able to achieve a satisfactory baseline level of pain.
Along with f ailed back surgery syndrome, Advanced Pain offers treatment for conditions such as back and neck pain, RSD, headaches, sciatica, fibromyalgia, arthritis and more. Both simple and complex conditions are treated effectively.
Advanced Pain Management sees patients at two locations. There is a Los Angeles pain clinic along with an Orange County pain management location in Santa Ana. The clinics accept most PPO insurances along with offering self pay options as well. Call (310) 626-1526 for more information and scheduling.