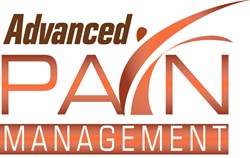 Advanced Pain & Wellness is able to get patients in quickly at multiple locations for Board Certified pain treatment!
Los Angeles, California (PRWEB) January 27, 2014
Top Los Angeles pain management clinic, Advanced Pain & Wellness, is now offering appointments within twenty four hours. While not guaranteed, Advanced Pain now has multiple clinic locations in both Los Angeles and Orange County for scheduling convenience. Call (310) 626-1526 for more information and scheduling.
Advanced Pain & Wellness offers a Board Certified pain management doctor in Los Angeles and Orange County providing both medical and interventional pain treatments. Options include oral or topical NSAIDS, muscle relaxers, pain medication, neuropathic medicines and more. Interventional treatments include epidural or joint injections, trigger point injections, facet and nerve blocks and more.
The pain clinics in LA and OC accept most PPO's along with self pay patients. With so many different treatment options being offered, therapies are individualized to each patient to obtain the best outcomes. The clinics are located on Wilshire Boulevard in Los Angeles along with Santa Ana.
Advanced Pain treats all types of pain conditions including sciatica, back and neck pain, spinal stenosis, headaches, fibromyalgia, RSD and much more. Failed back surgery is also treated effectively along with postlaminectomy syndrome.
Call Advanced Pain today for fast pain management treatment at (310) 626-1526.