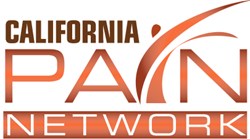 The California Pain Network Doctors in Los Angeles have a 90% success rate at pain relief and avoiding surgery!
Los Angeles, CA (PRWEB) September 24, 2013
The California Pain Network doctors in greater Los Angeles are now offering over a 90% success rate for pain relief and avoiding surgery. There are over 20 doctors and 20 locations in the Network covering Los Angeles, Orange County, Long Beach and surrounding areas with pain management doctors, chiropractors and spine doctors. Most insurance is accepted; call (310) 626-1526 for more information and scheduling.
Over 90% of individuals will experience back or neck pain at some point. It may be due to degenerative arthritis, an auto or sports accident, degenerative disc disease, neuropathy, RSD, headaches or a failed surgery. The California Pain Network Los Angeles pain management doctors are Board Certified and highly skilled in both medication management and interventional procedures.
Over 25 options are available for treatment including such revolutionary procedures as radiofrequency ablation. This procedure typically offers over 12 to 18 months of consistent neck or back pain relief. Spinal cord stimulator implants are an excellent option for those dealing with chronic pain that does not have a surgical option, with over an 80% success rate.
Most insurance is accepted by the Network's doctors, including Medicare, all PPO's, Workers Compensation, Personal Injury and self pay. With so many treatment options available, the succcess rate with the pain management doctors in Orange County, Los Angeles and surrounding areas is over 90%.
There are a considerable number of locations available for treatment, and appointments are available quickly. For more information and scheduling with the best pain management Los Angeles offers, call (310) 626-1526.